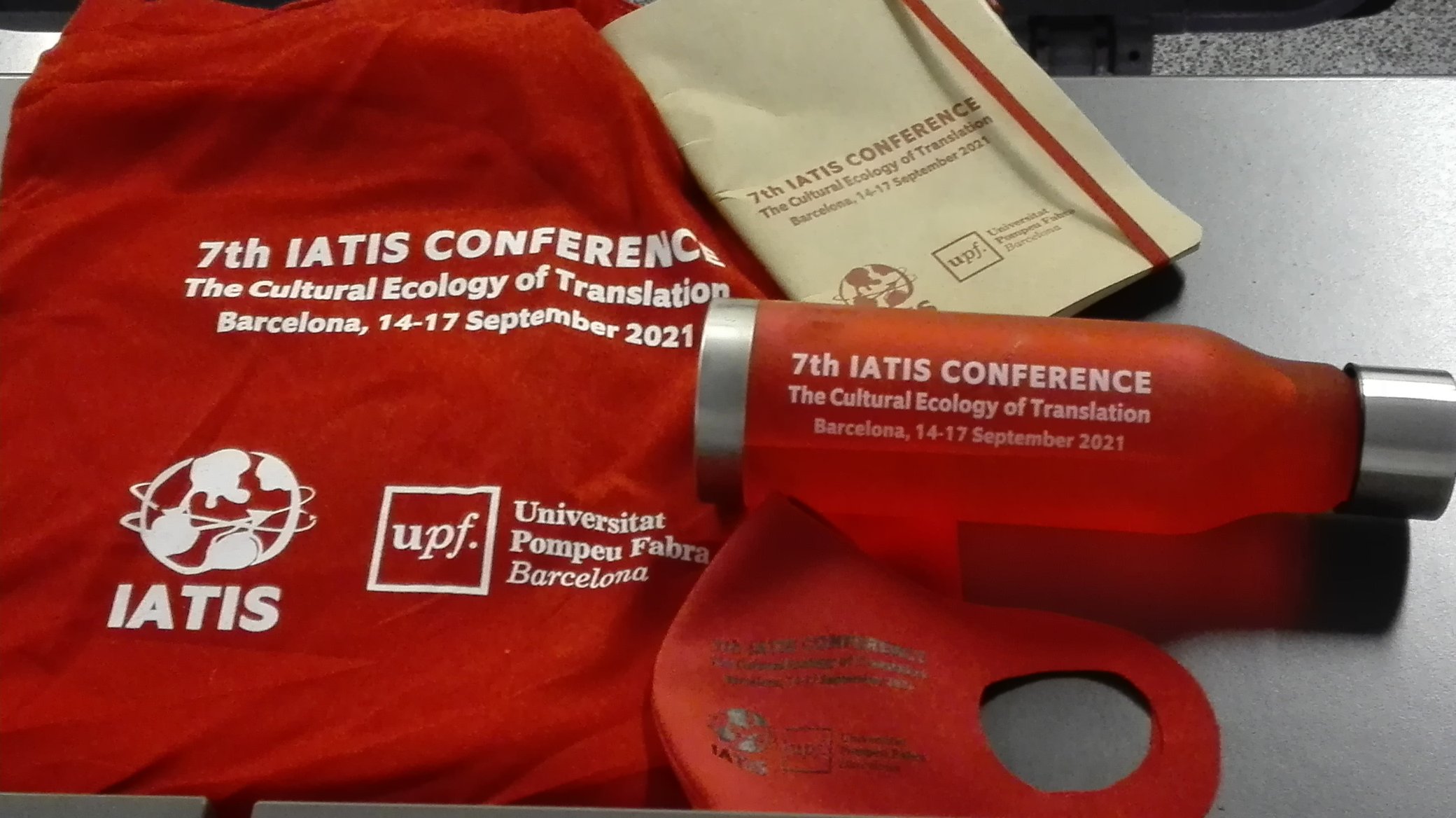 Tuve el placer de participar en el séptimo congreso internacional IATIS que se celebró en Barcelona, en la Universidad Pompeu Fabra, del 13 al 17 de septiembre. Se trata de un congreso internacional relevante, organizado por una asociación internacional de referencia, IATIS (International Association for Translation and Intercultural Studies). Esta asociación se caracteriza por vincular la traducción y la comunicación intercultural desde distintas disciplinas y entornos geográficos.
IATIS organiza desde 2004 un congreso internacional que se celebra cada tres años en una ciudad distinta del mundo. Una mirada a las sedes y lemas de las distintas ediciones nos proporcionan una idea de la diversidad geográfica y de los temas tratados.
En la presente edición, el tema general era la ecología cultural de la traducción, que se abordó desde enfoques distintos. El programa se estructuró en veinte paneles temáticos, que trataron, entre otros, el patrimonio cultural, las minorías, los estudios de género y el decolonialismo, así como la relación entre traducción e interpretación y justicia social. Se abordaron distintas tipologías y modalidades, como los textos creativos o la traducción audiovisual, con especial atención al multilingüismo. Un eje importante fue la relación entre traducción y tecnología, con especial atención a la traducción automática. Igualmente, se debatieron temas clave de la traductología en el nuevo milenio: la relación entre traducción y enseñanza de lenguas, y la accesibilidad sensorial y cognitiva a los medios de comunicación.
Como ejemplo la diversidad de enfoques, mencionaré brevemente las participaciones de la UVic-UCC en este congreso. Del grupo TRACTE, participamos Floriane Bardini, Montse Corrius, Eva Espasa, Paula Igareda y Miquel Pujol. Dentro del panel sobre multilingüismo y traducción audiovisual, presentamos una investigación conjunta en el marco del proyecto MUFiTAVi (PGC2018-099823-B-I00), dividida en dos comunicaciones sobre multilingüismo en la miniserie Unorthodox. Además, Floriane Bardini disertó sobre "Audio Description as a Pedagogical Tool for L1 Practice".
Desde el grupo GETLIHC, Pilar Godayol presentó la comunicación "Early ecofeminist debates of the seventies and eighties in Catalonia: translations and reception" y Teresa Miret, "Translating Texts about Ecology with a Gender Perspective: Analysis of the Terms Related to Ecology in a well-known Medical Dictionary".
El congreso estuvo muy marcado por el impacto de la pandemia, que obligó a cambiar la fecha de celebración, inicialmente prevista en junio de 2021. Frente a otros eventos académicos que se virtualizaron completamente por coincidir con las fases más críticas de la pandemia, el congreso IATIS optó por un formato híbrido, muy complejo de organizar, pero que funcionó de modo excelente. Se podía participar presencialmente o en línea y quedaba gráficamente muy claro el tipo de participación en el programa. (Cabe recordar que en otros congresos anteriores a la pandemia ya se producían participaciones en línea, pero no siempre se anunciaba dicho formato con antelación).
Tuve la ocasión de probar ambos formatos. Como el congreso coincidió con la semana de inicio de las clases y la presentación de trabajos finales de máster, puntualmente recurrí al formato en línea, con las ventajas e inconvenientes de compatibilizar el congreso con mil tareas y varios dispositivos conectados. Sin embargo, disfruté especialmente del formato presencial, por las ganas —acumuladas en pandemia— de retomar el contacto presencial con colegas internacionales de este ámbito. Además, al repartirse la participación entre ponentes presenciales y a distancia, resultaba muy fácil conectar, presencialmente en los espacios del congreso, y a distancia a través del chat, muy activo en todas las sesiones.
Será interesante ver qué formatos y qué temas se priorizan en la próxima edición que, como se anunció en la sesión final del congreso, tendrá lugar en 2024, en Nairobi.
Latest posts by Eva Espasa
(see all)