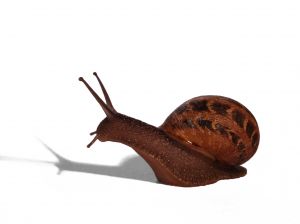 One of the worst performing services in Spain (and Catalonia) is the legal system. The expatriate portal Just Landed, with advice for new residents in countries all over the world, puts it like this:
The Spanish legal system is excruciatingly slow (i.e. largely at a standstill) and there's a backlog of hundreds of thousands of cases throughout Spain, which means that it takes years for many cases to come to court. Even local courts can take five years to hear a case, although delays are usually up to two years for minor offences and up to four years for serious offences. This means that you should do everything possible to avoid going to court…
For those of you interested in a more objective view, the EU Justice Scoreboard 2013 makes good reading. Among EU countries, Spain is among the slowest according to all the indicators for length of court proceedings, but the real situation here is even worse because the EU statistics start the clock only when court proceedings actually begin. The uncounted preceding period of judicial investigation can also be very long.
The Spanish public is well aware of the problem. Carles Casajuana published an opinion titled "La justicia en su laberinto" in La Vanguardia on 12 October 2013, later republished in radical.es. He gives examples of recent cases around the world which were dealt with expeditiously:
In the USA, the financier Bernard Madoff, responsible for fraud on a humungous scale, was arrested on 11 December 2008, tried and sentenced to prison less than seven months later.
In the UK, Max Mosley, the son of the leader of the British fascists in the 1930s, sued The News of the World on 29 March 2008 for publishing a report on an orgy organised by Mosley alleging that it involved acts of support for Nazism. Three months later, on 24 July 2008, the High Court ruled in his favour
In Lithuania, the French singer Bertrand Cantat beat his lover, Marie Trintignant, to death in July 2003. In March 2004 he was sentenced to prison. Hewas later transferred to a French prison and in October 2010 was able to relaunch his singing career.
Casajuana suggests that if any of these cases had taken place in Spain they would still, in all likelihood, be awaiting resolution now.
I was reminded of all this by a local news item in Vic last week. The headline of last Monday's edition of El 9Nou was Comença el judici de la falsificació de receptes 21 anys després de les primeres detencions a Manlleu. The investigation of this case started in July 1993, that is, before the Faculty of Translation and Interpreting of Osona (as it then was) first opened its doors.
21 years ago!
When I read this headline, I had to stop and pinch myself. Could what I was reading be true?
17 people, mainly doctors and chemists, are accused of involvement in this drug prescription fraud (estimated to have cost the Catalan Health Institute a total of 217,609 euros). Four of the defendants will never stand trial because in the intervening period they have died.
As Casajuana concludes in his article, "un sistema judicial tan lento no es justo, no puede
serlo nunca."

I'm a teacher living in Osona, Spain. I'm into tennis, dogs, and chickens. I'm also interested in translation and Moodle (well, digital tools for teaching, in general).

Latest posts by Richard Samson (see all)