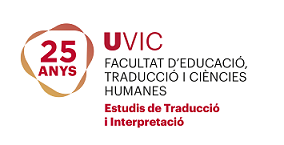 These are my notes for a short presentation at the event marking 25 years of translation in Vic. I was invited to reflect on changes in teaching over my time.
To begin with, let me pose you a problem. You get sent a pdf file with 6 pages but you want a version with just pages 2, 3 and 4. How would you do it? (I'll come back to this at the end of the article.)
The greatest changes over my teaching career have been the use of technology: for communication and information. Back in 1993, information was all about libraries, photocopies, books and lectures. Communication was usually face to face.
Now we use computers and mobile devices a lot.
Great for me because I'm a bit of a nerd.
But…
Misuse of technology
Email is great…
We actually did this in 1993 to receive our first email messages. We wrote to ourselves.
But email can be a problem.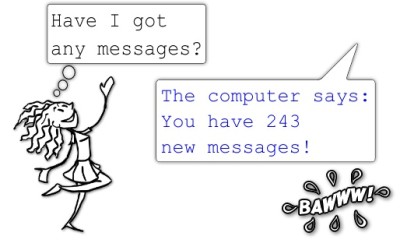 Transforming, fast and slow
Digital transformation is a process that will take many years, even decades. Right now we live in a twilight world, somewhere in between:
Bad technology is all around. Consider the nightmare of passwords.
We talk of sustainability but there are printers and photocopiers everywhere.
We enter data online but print out the official version.
We talk of open resources but use commercial programs.
And at college,
We talk of integrated knowledge and competencies but continue to assess students in small separate subjects, with hundreds of evaluations over a four-year degree course.
We encourage independent study but continue to operate intensive class timetables.
We prioritise mobility but continue to obstruct recognition of merits and skills.
We seek flexibility but continue to set up rigid evaluation calendars.
We are in a period of accelerating change. Who knows where will it all lead?
Meanwhile…
Work is often problem solving. It's fun.
How can you "extract pages from pdf" documents? Search for it!
And the best part hasn't changed at all. It's the people I meet, learn and work with! Hundreds of students. And friends and colleagues…

Latest posts by Richard Samson
(see all)